By installing wells, water pumps and rain water tanks we're providing clean water supplies to communities.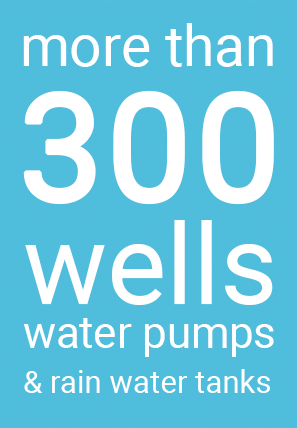 To date PRF has funded the construction of 275 wells & pumps in rural areas of Kagera, Geita, Tarime and Rwinyana regions of Tanzania
Where the land is at ground level clean water can sometimes be found at a depth of 6 to 20 metres when a well with concrete rings can be sunk and a pump installed.
This will replace their current dirty water supply which is the cause of many diseases. Each well & pump provides clean water for all the community in the immediate area which is usually in the region of 1,500 persons or more.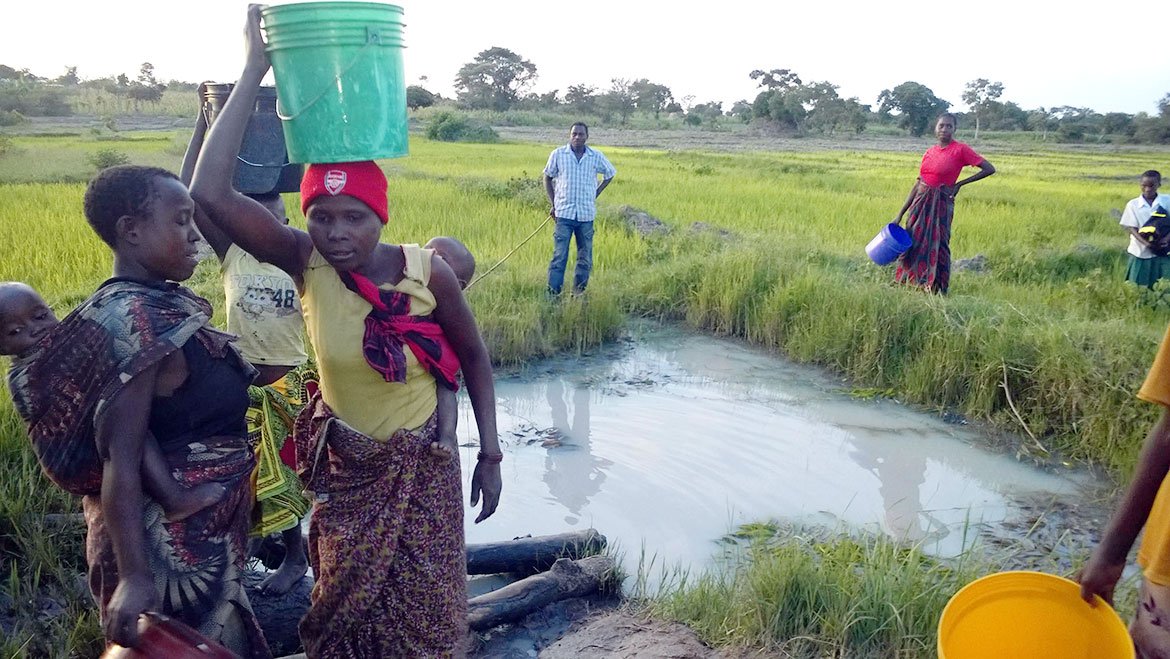 The current cost of a shallow well & pump is £2,100 and £2,400 for a deep well depending on the condition of the soil i.e. rock, clay or sand and depth of the water table. We are informed there has been a considerable improvement in health standards reducing diseases where wells have been provided and we understand families move into these areas because of the clean water.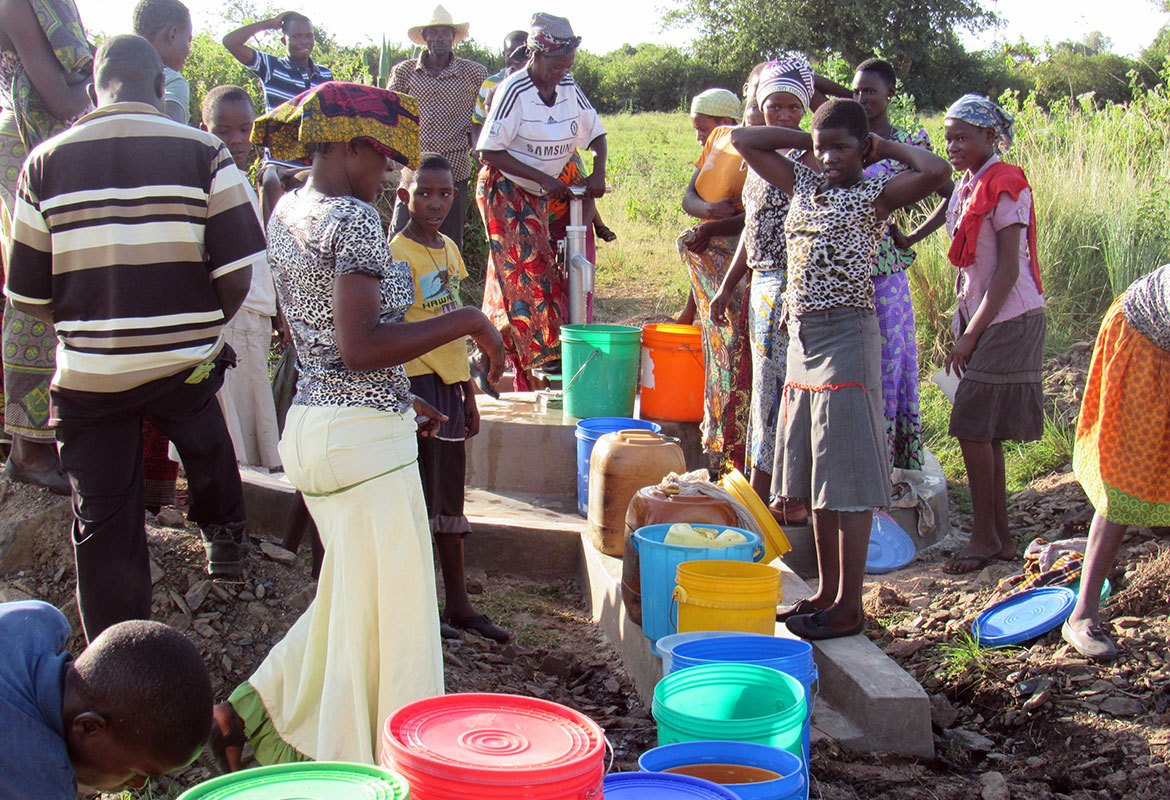 It is mainly the women & children who collect the water and often they have to walk several kilometers, twice each day, to the nearest well or waterhole.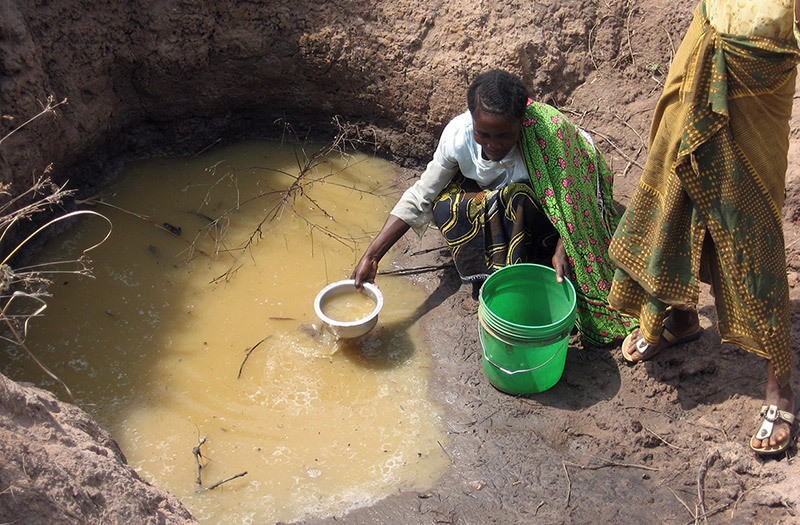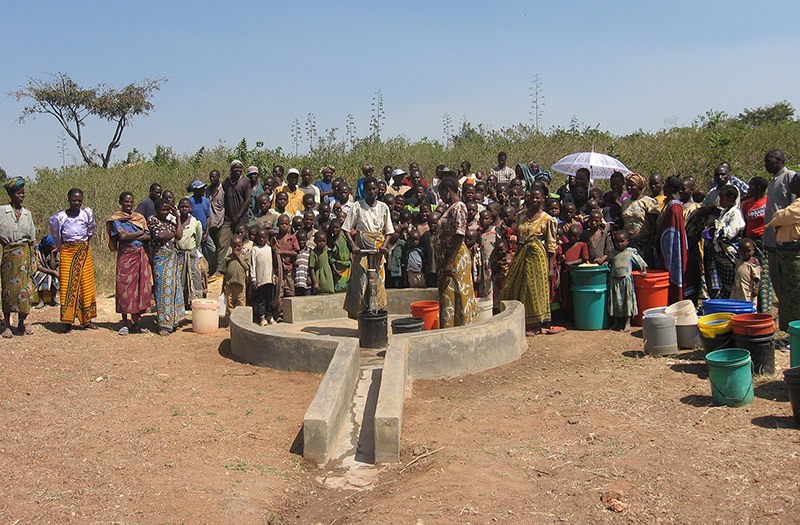 Funds have been provided for the construction of 9 large rainwater tanks in the Kayanga and Biharamulo regions.  Each of these cost approx £5/9,000, depending on size which vary from 50/150,000 litres.  The water is available to all in the vicinity.
In addition, 75 small rainwater tanks have been provided in some of the most rural areas.  Each tank is about 15,000 litres and is shared by 4/5 families.
The rainwater is collected from the roof gutters into the tanks during the wet season for use in the dry season when water is scarce.
Wells in Kagera, Geita, Rwinyana and Mara regions of Tanzania

First comes the survey to find the best place to drill and make the well

The wells are hand dug by a team of 6 men to a depth of 20-50 feet

A concrete pad is formed around a small casing and left to set

Then the pump mechanism & hand pump is added to the hole
The PRF Gallery
Browse our gallery to get an insight into the sights of Africa and the people we help.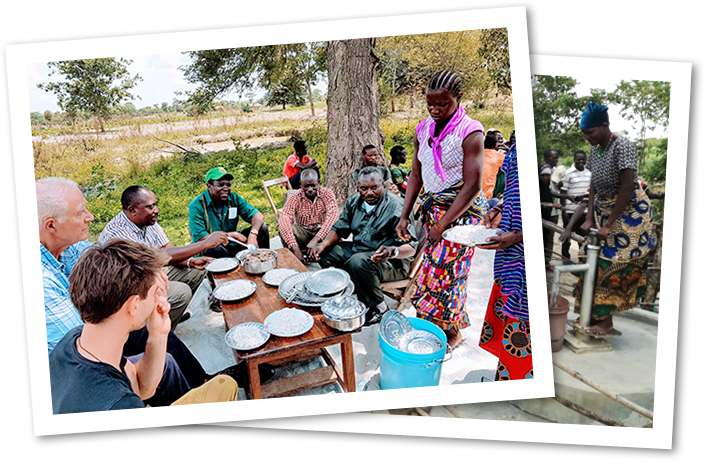 See our other project types